Windows 8 Blue Screen of Death (BSOD) or Error Code: 0xc0000001 sometime occurs without any specific issue. You can't be sure what actually caused it. Be it a system issue or some driver problem, you may end up seeing this screen when you restart your computer.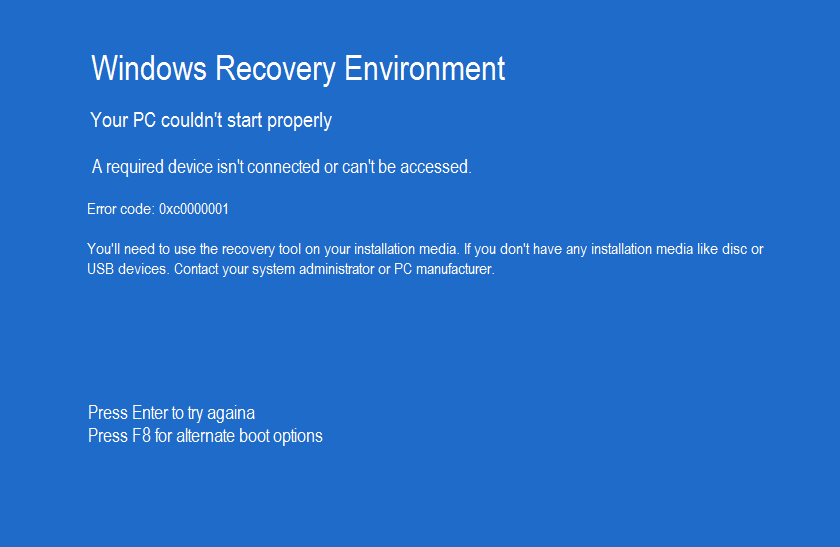 To solve this blue screen error in windows 8, turn off your computer and when you power it up again, immediately press SHIFT + F8 key you will be resented with following screen:
Click on "See advanced repair options" and from the next screen, choose "Troubleshoot":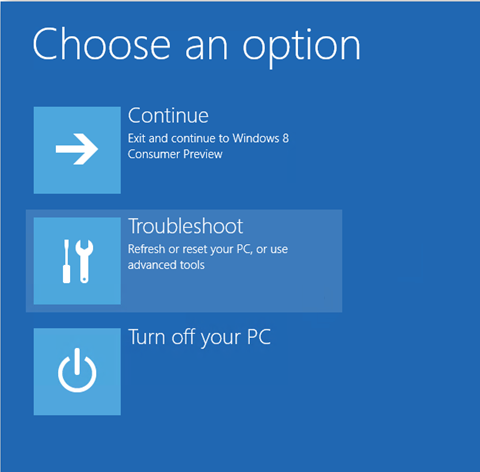 On the next screen, choose "Advanced Options"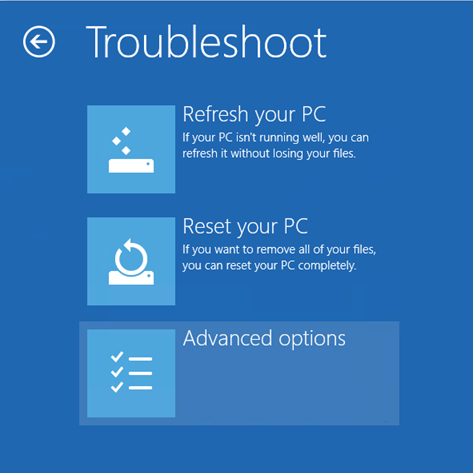 In Advanced Options, choose "Windows Startup Settings"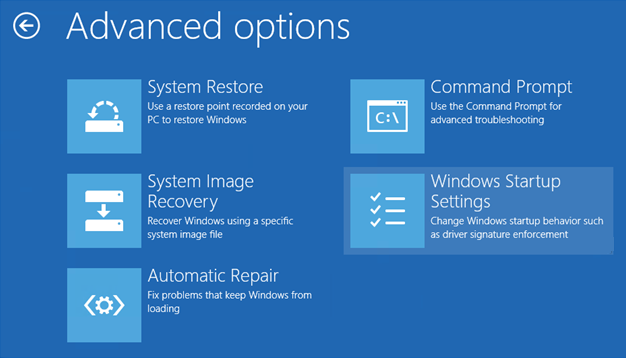 There you will find a button "Restart". Click on this button and allow the wizard to complete all the steps. Note that it will repair your computer without making any changes to it. Once the process is completed, your computer will automatically restart and you should be able to boot windows now.
Still facing same error?
If you have followed all the above mentioned steps but got no luck in booting up your windows then probably your cause of the error is more solid and cannot be restored with mere settings reset. But don't worry, it can still be solved using windows recovery options. For this you should have a recovery/installation disc or USB Flash Drive.
You can create one using this tutorial. And follow the recovery options, given in the link, to get your windows back.
If you like this post then you may also like receiving latest stories, tweaks
and tutorials about Windows 8 in your email daily. Click here to Subscribe